Rechargeable Outdoor Table Lamps
Introducing the Edison and Transloetje Rechargeable Table Lamps
by Fatboy. Perfect for long summer evenings in the garden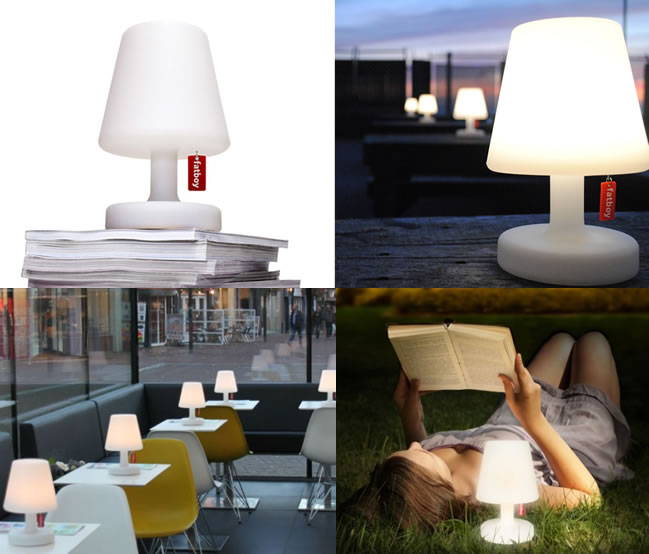 We think these wireless outdoor table lamps are perfect for long summer nights in the garden.
The Edison-the-Petit is a modern light source, with its clean white lines. They are incredibly functional lights, portable and lightweight. The mobile nightlight could be put to many good uses; perhaps as a handy desk lamp in the office, a practical reading light, a cosy beside lamp or a romantic light when dining alfresco in the Summer.
This table lamp will give the right amount of light up to 24 hours in a row. It is multifunctional, classy and rechargeable. A true must-have we think, but whats your thoughts, do you like these table lamps?
Edison-the-Petit Table Lamp

£64.95

Rechargeable
Up to 24 hours of Wireless Light
3 Light Settings
Indoor and Outdoor Use
Interchangeable Lampshades Available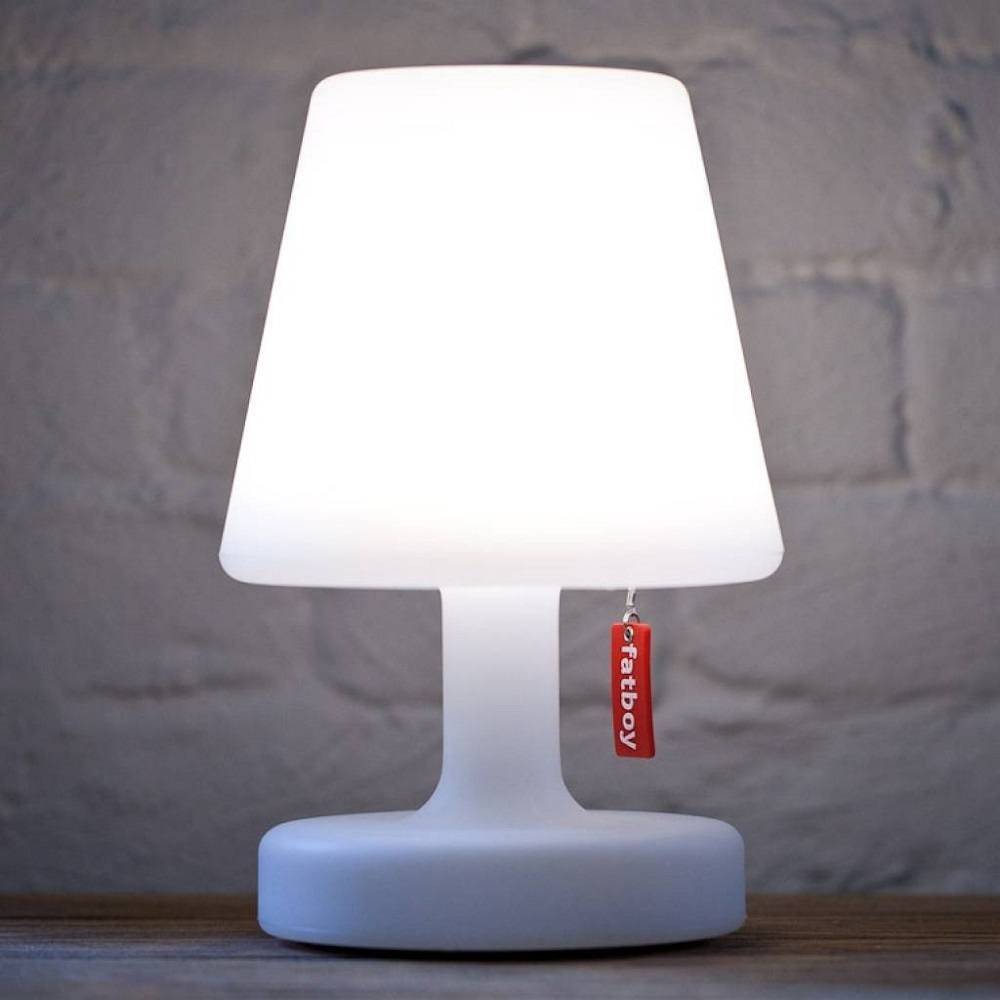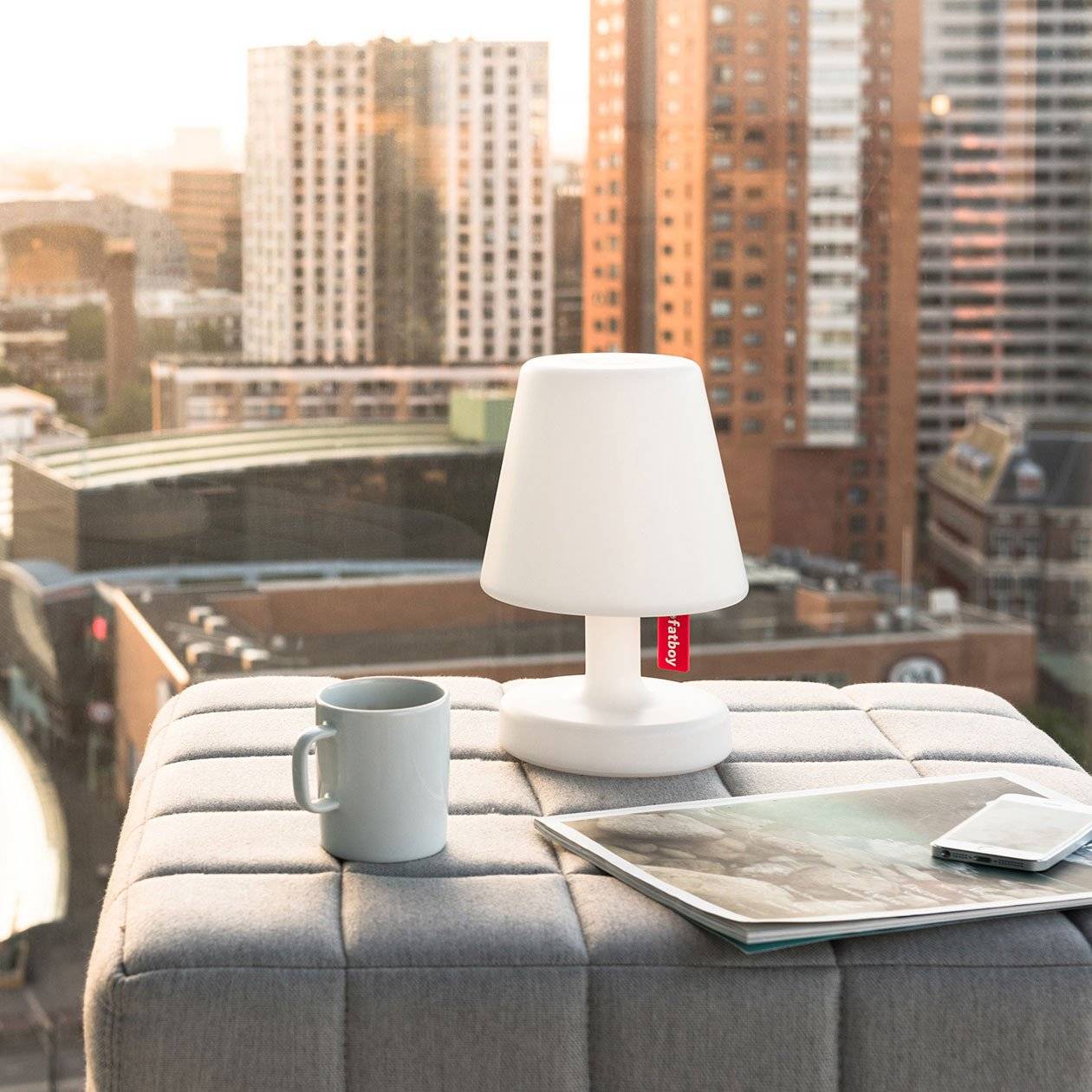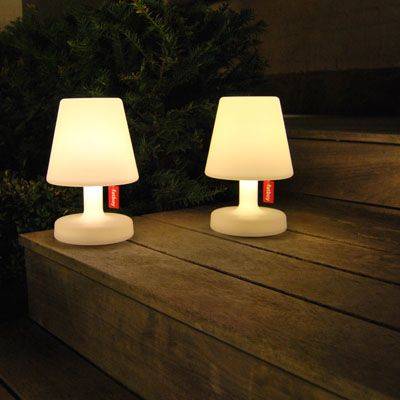 ---
Cooper Cappies
Customise your Edison-the-Petit with a unique Cooper Cappie.
For every setting, situation, and mood you can opt to change the Cooper Cappie to the look and feel your heart desires. The Fatboy Cooper Cappies are available in over twenty different designs. From romantic to vintage, from colour to neutral. Modify your Edison the Petit quickly according to your mood.


---
The Transloetje is disguised as an old-fashioned table lamp on the outside but it has an energy efficient LED bulb on the inside. It looks like Edison the Petit lamp but it is a complete new lamp with a unique transparent look. This energy saving, wireless, modern table lamp will be the center of the attention in any setting.
No more fiddling with the cable just uses the USB portal to charge the Transloetje and light up the darkness by simply tapping the base. Another tap, and intensity and brilliance increases.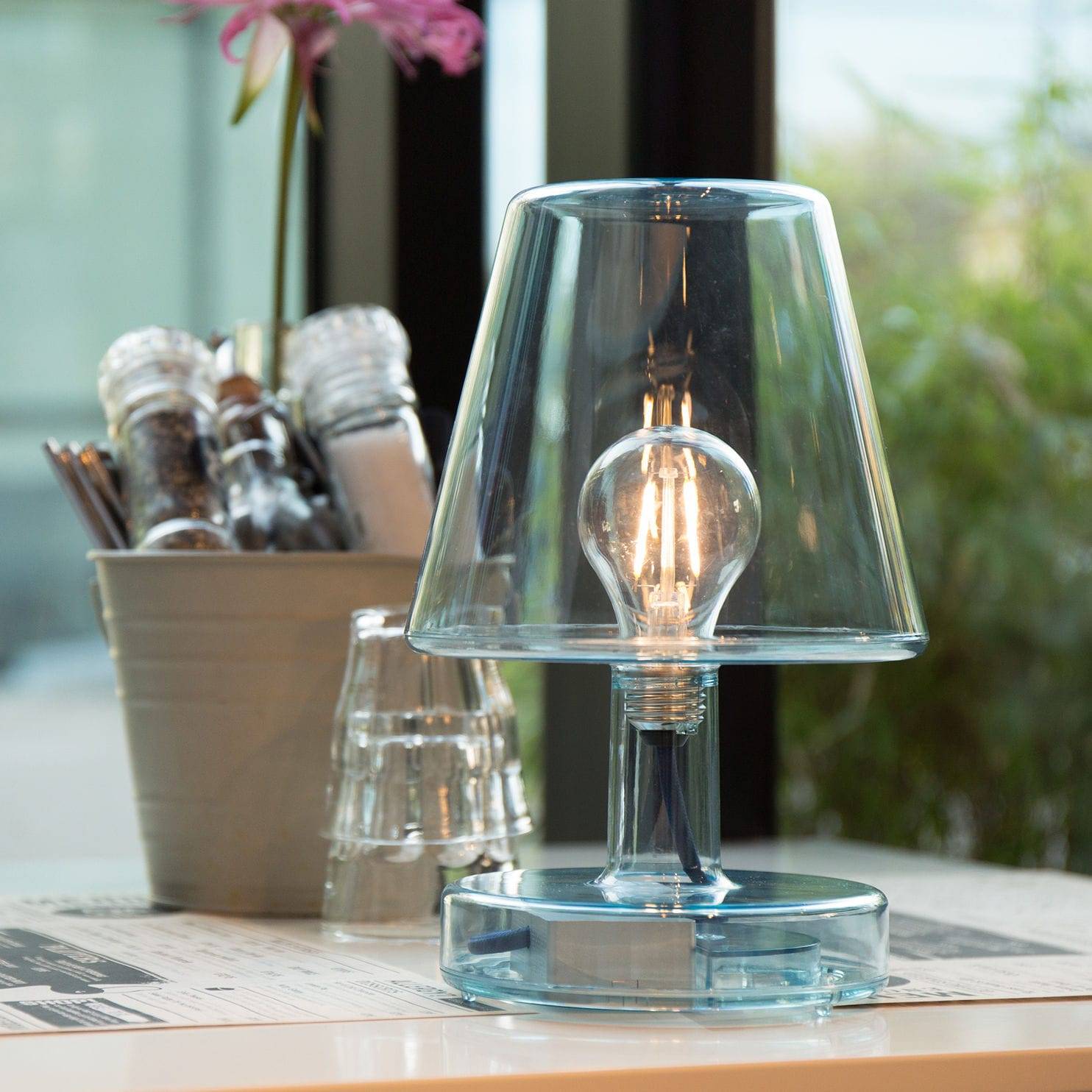 Transloetje Table Lamp

£89.95

Rechargeable
Up to 12 hours of Wireless Light
3 Light Settings
Indoor and Outdoor Use
Transparent Modern Lamp Design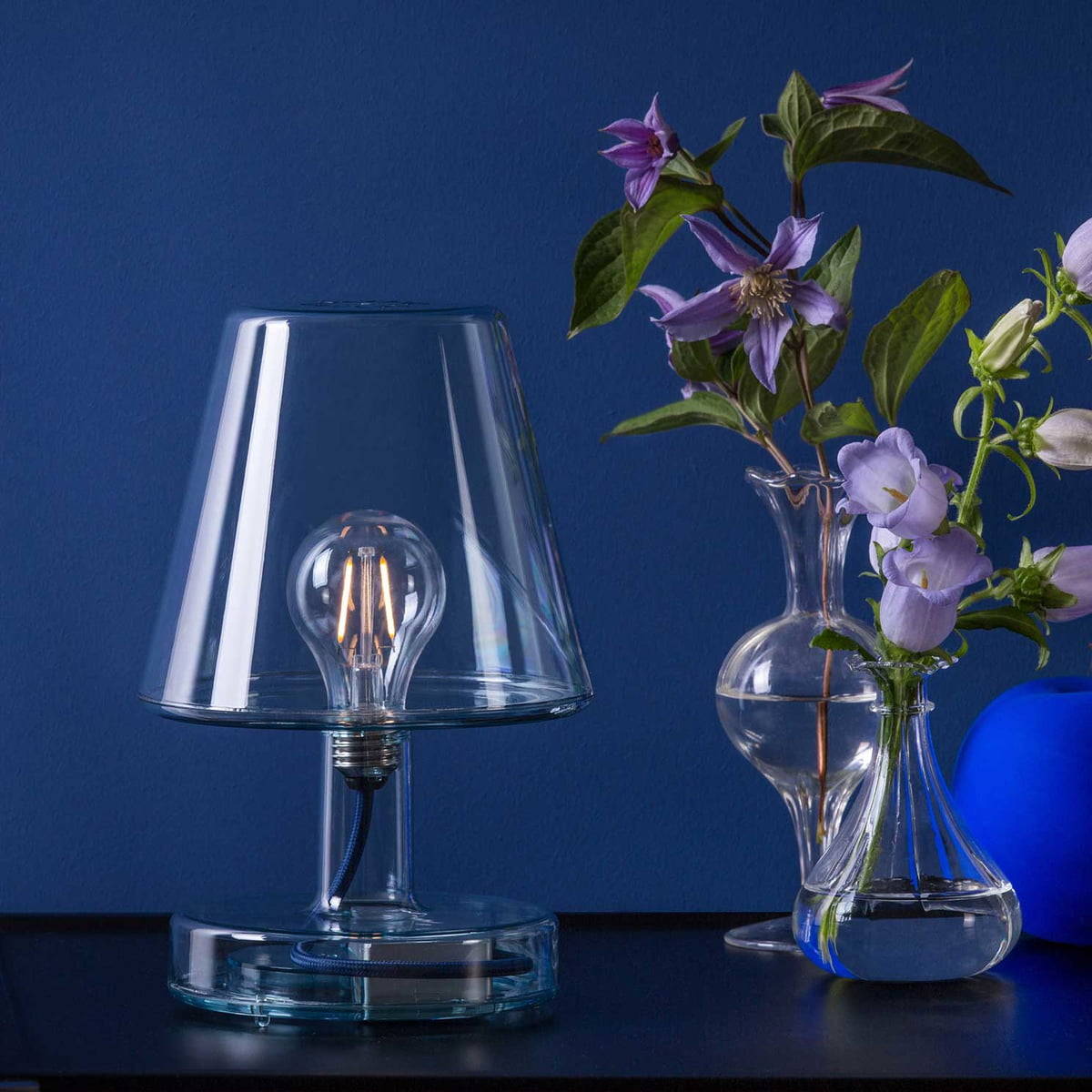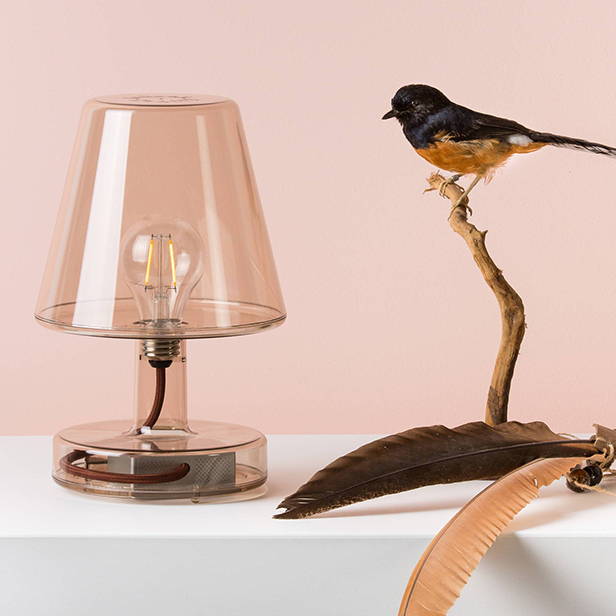 With eight attractive colours to choose from there is an entire rainbow of possibilities.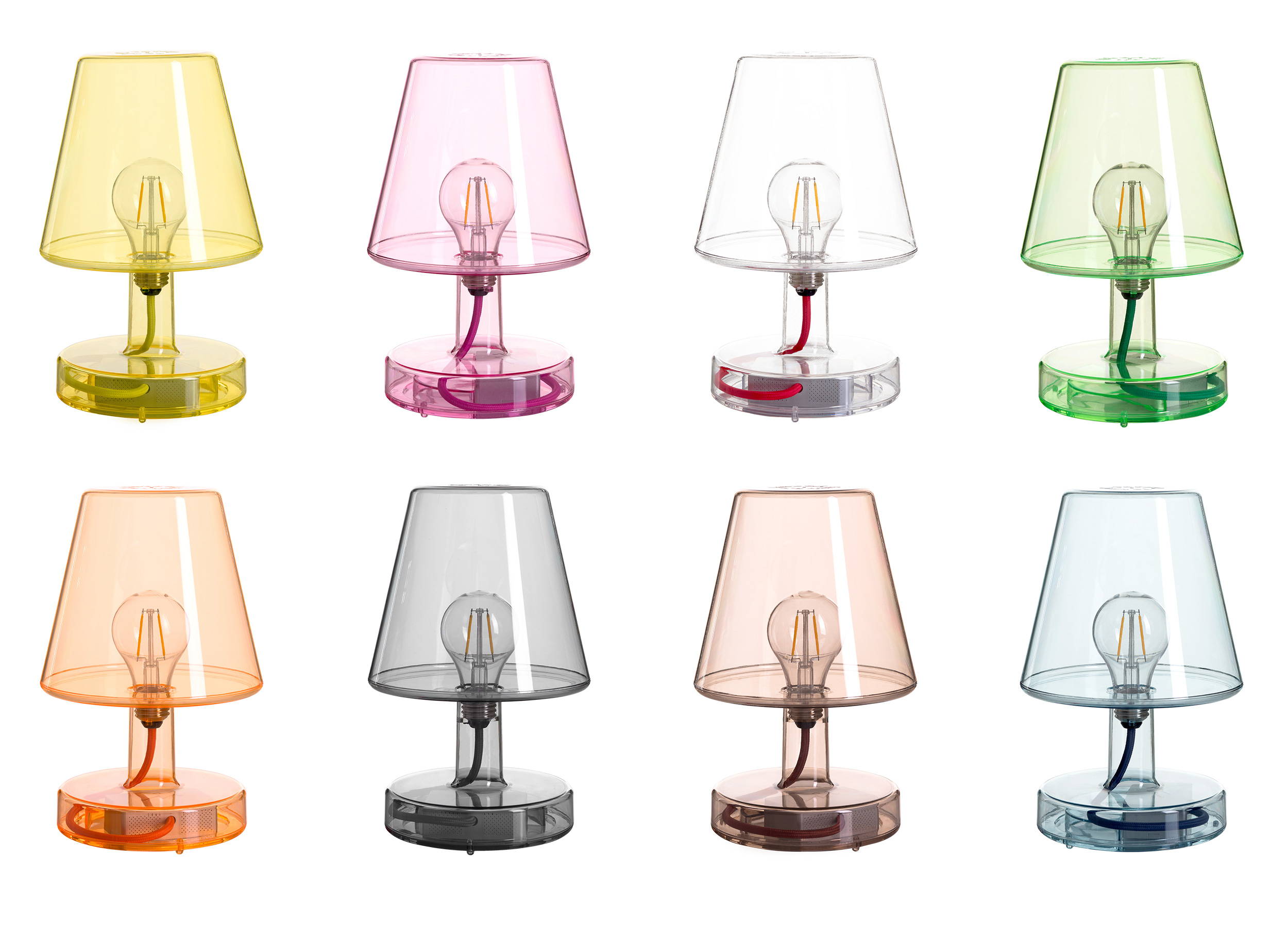 ---
So whats your thoughts, do you like these rechargeable outdoor table lamps?
Would you prefer Edison-the-Petit table lamp or the Transloetje retro lamp?
Should we start selling these lights in our online lighting shop www.inspyerlighting.co.uk?
Love to hear your thoughts and feedback, please comment below.