Inspyer You - Our Top 5 Desk & Table Lamps
There is no mistaking the job of the humble desk lamp. The quintessential task light, designed with no other purpose in mind than to provide the right amount of light where it's needed most.
London Desk Lamp from Original BTC
The London table light is retro-flavoured desk light. It features a spun aluminium semi-sphere shade available in black, putty grey, red and yellow with a solid chrome base. Cotton braided flex is woven through the curved chrome arm for a clean-lined, neatly tailored finish.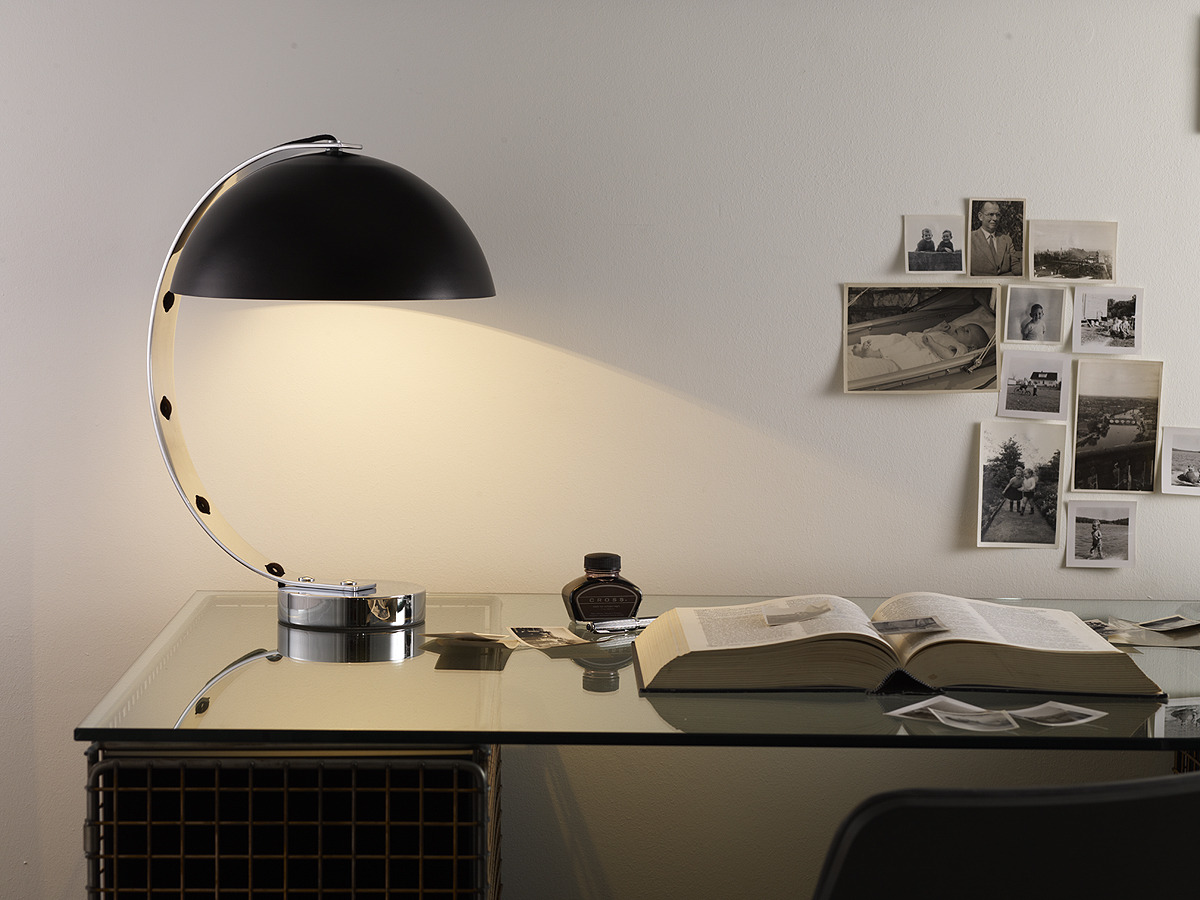 Original 1227 Desk Lamp from Anglepoise
Launched in 1935 and generally considered the archetypal Anglepoise, the Original 1227 pioneered the unique constant spring technology to deliver ultimate flexibility and perfect balance. Today this timeless, classic design enjoys iconic design status and sets the standard by which other desk lamps are measured. The Original 1227 Collection has always boasted unrivalled functionality; now it boasts unrivalled choice too. Today, this highly adaptable and engaging lamp has grown into an exemplary seven-piece collection and is available in up to five colours.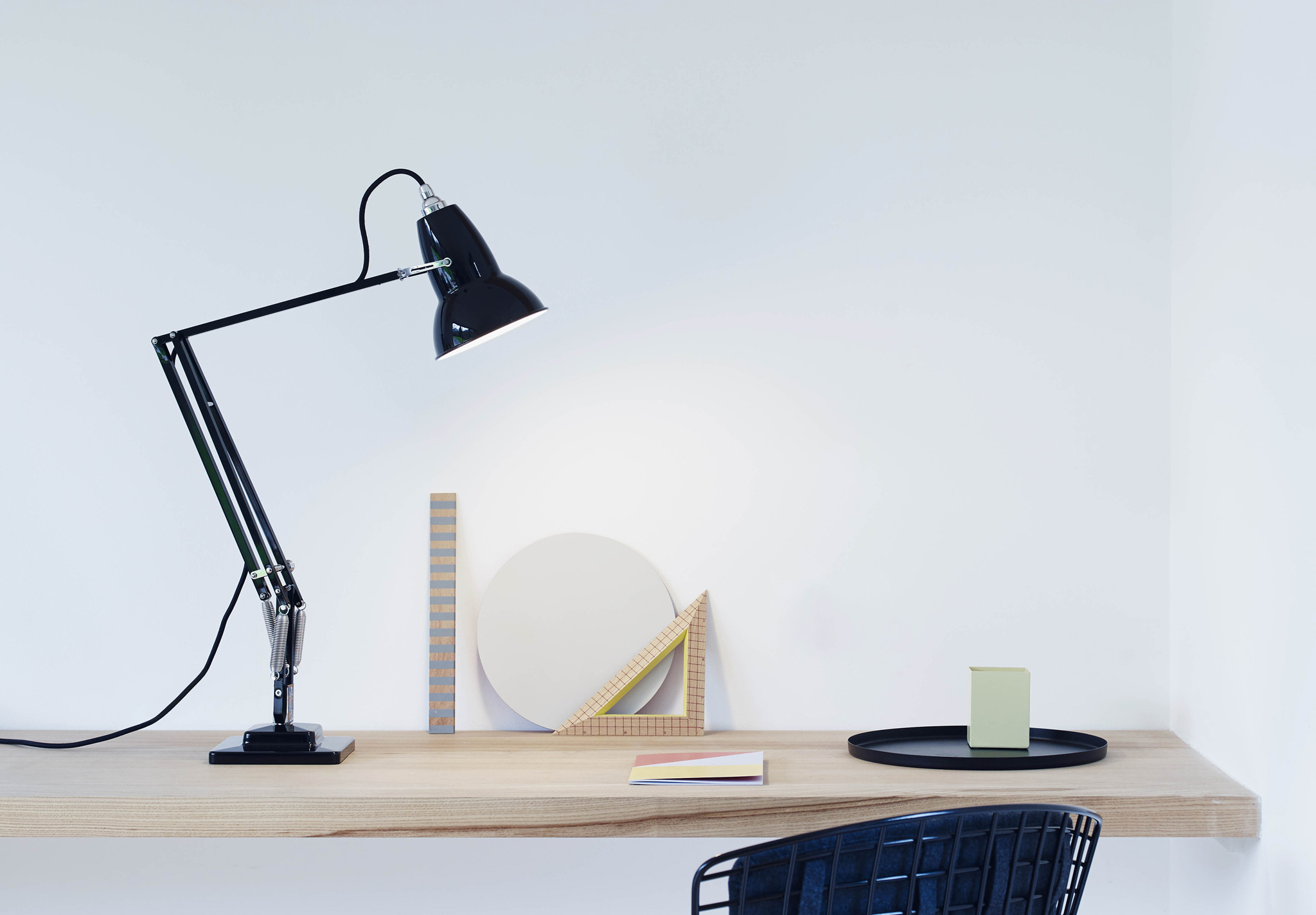 Mrs Q Desk Lamp from Jacco Maris
The robust leather shade combined with the carefully designed metal stand characterise this charming lady in the Jacco Maris collection. Mrs.Q's curve has been carefully chosen, resulting in this perfect mixture of raw elegance. The peculiarity of Mrs.Q is in the details; the apparent simplicity of the base, the special colour combination and its leather finish give this lamp a timeless, organic look and feel.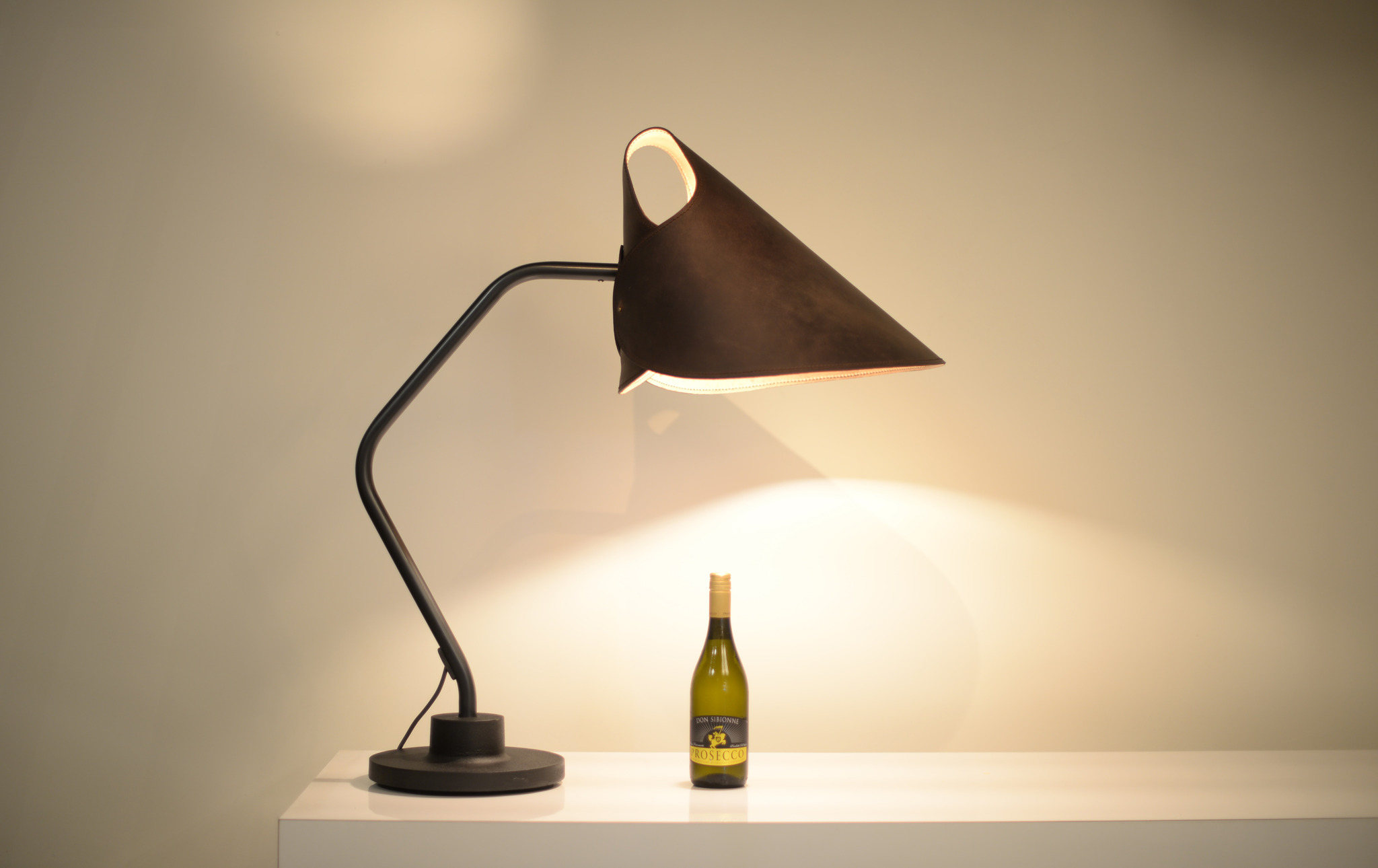 Cado from be.emmanuelgargano
This design is a graphic gesture that, by becoming material, seems to defy gravity : a table lamp epitomizing precarious balance, its carbon-steel structure looks as if it's supported by the very light it emanates.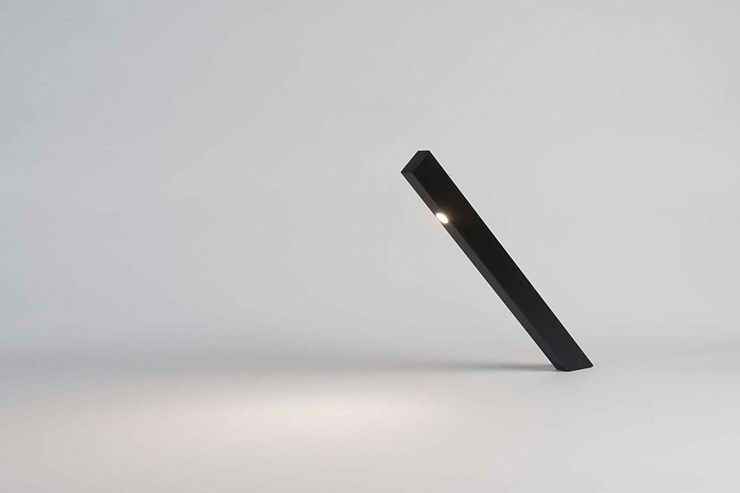 Overlay Writing Lamp from Slamp and Mont Blanc
Slamp and Montblanc present the new desk lamp, Overlay, whose sinuous, minimalist design was intentionally created to compliment Montblanc's iconic Meisterstück Le Grand writing instrument. Thanks to the integrated technology, when the writing instrument is lifted from the leather rest, or put back, the lamp turns on or off, respectively. The brass body and base are topped off by a shade, made of layers of Slamp's patented materials, creating warm chromatics, and Overlay has two light sources: a courtesy light in the base and the main light that casts solid illumination on any writing surface. An indispensable object for a suggestive, non-invasive atmosphere that stimulates inspiration and urges forth creativity.