"How To Light" - Bathroom
As life becomes increasingly stressful, the bathroom has become a private oasis where we can soothe away our day.
If you pick up any home interest magazine off the shelves and flick through the pages, you're sure to see an over-the-top, super extravagant chandelier hanging in the bathroom above a freestanding bath. This would create the ultimate 'wow' factor however, for a more practical solution then opt for spotlights.
Whether part of a mirrored cabinet or recessed into the ceiling, spot lights can make the room appear more spacious and when combined with a dimmer switch, you can determine how bright you need the light to be. Task lighting within the ceiling or part of your furniture is key to adding essential levels of light which we need when taking a shower or brushing our teeth.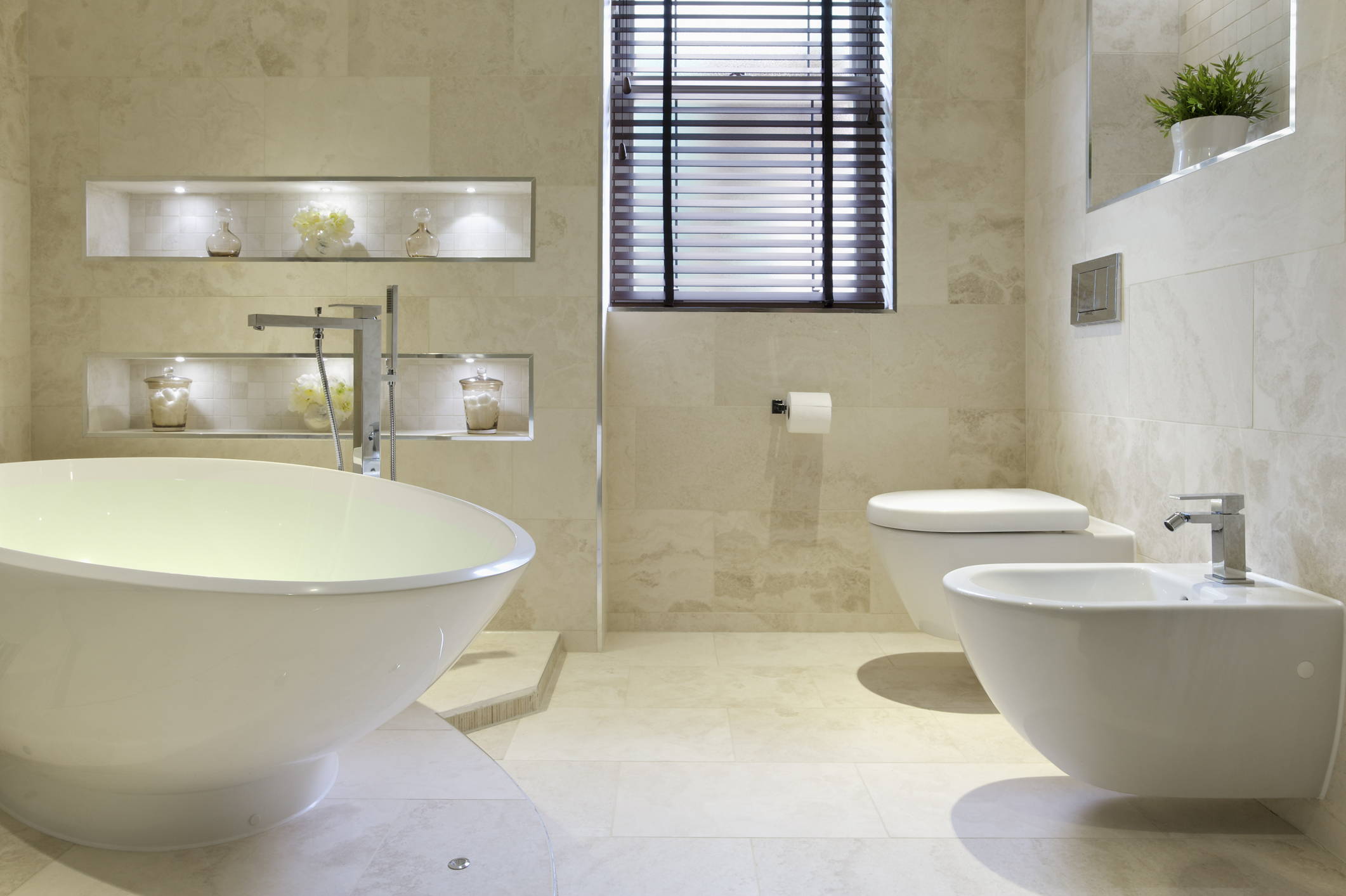 In contrast, mood lighting will create stunning effects in your bathroom by enhancing features or main focal points. Round plinth lights along the bottom of the bath panel/floor or flexible strip lighting under a floating sink or in a niche are great solutions for adding interest and the feeling of calm.
Plinth lighting works particularly well in a modern, especially if you have a grand, sculptural bath as a centrepiece. This style of lighting will help bring any space to life, especially if you have a timeless white sanitaryware suite.
Remember, all bathroom lighting has to look good and be safe to use, so make sure each lighting element has a high IP rating as this will guarantee protection against water and steam.